July 2021: Meet Our Members
Meet Amy Steinmann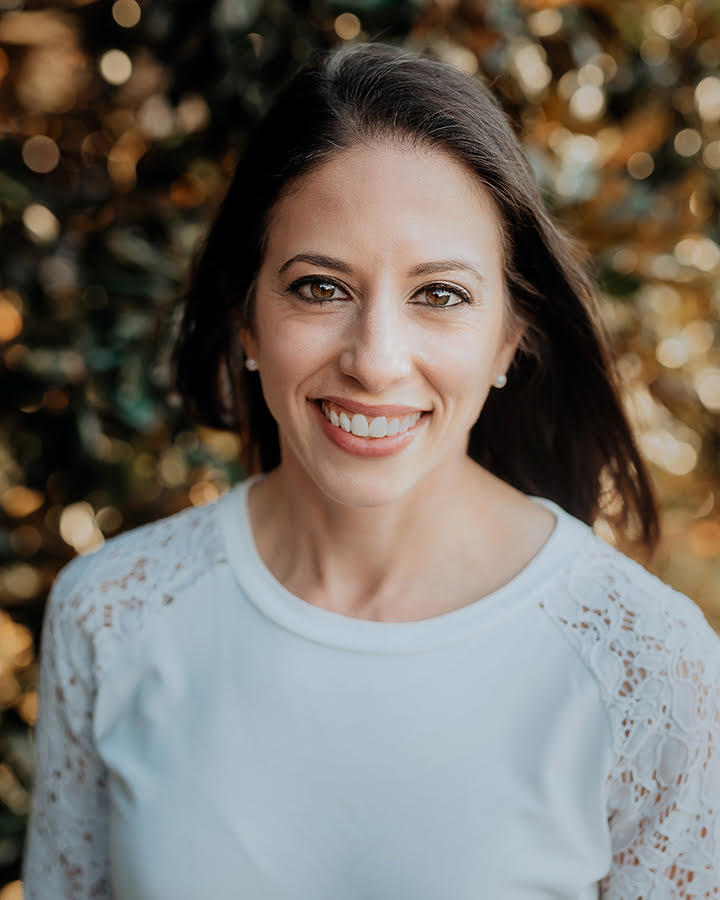 For about the past ten years, Amy Steinmann has been a dedicated member of MASHSMD. In 2008 she attended the Virginia Society of Hospital Marketing and Public Relations (VSHMPR) Fall conference. This was the first glimpse she had of what her future with us might look like as VSHMPR was one of the organizations that would later merge to form MASHSMD. Several years later, Amy had the opportunity to share her story and successes as a presenter at our Spring conference in May 2019. Being a part of MASHSMD for so long has allowed her to make connections with and learn from the challenges and triumphs of others who are doing similar work.
Amy's journey in the field of communications began when she went to Virginia Tech to earn her bachelor's degree in Communications - Public Relations. In 2007, a year after completing her undergrad, she graduated with a master's degree in Mass Communications - Strategic Public Relations from Virginia Commonwealth University (VCU). She never pictured herself working in the healthcare field until she was offered a role with a nonprofit healthcare membership association shortly before graduating from VCU. After having the opportunity to meet people from across the Commonwealth whose lives and health were greatly improved due to accessible and affordable healthcare services in their community, she quickly became inspired by them. Their stories stuck with her, and she knew she was meant to continue her journey and career in this field.
In late 2019 and early 2020, Amy experienced some big life changes. She welcomed a daughter into the world and began to look at life from a different perspective. Shortly after returning to work, she received a big promotion. One month later, the world shut down amid the COVID-19 pandemic. These changes were extremely overwhelming, but they helped her see more clearly what she wanted in her career as a working mom. The idea of having a small business always lived in the back of her mind, but it wasn't until 2020, in the height of COVID-19 that Amy was inspired to finally start a company of her own. She founded and is Principal at Halbrooke & Elm Strategic Communications which helps small businesses and nonprofits, in the healthcare and for-good space, better tell their story using strategic communications. Her company provides communications strategy & planning, digital & social media, content marketing, and copywriting services to clients from Virginia to California. Amy understands that storytelling is what brings us together and helps us feel connected. She uses this understanding to help the small businesses and nonprofits she works with to connect with their potential customers or donors, especially those that do not have large budgets or that rely on donations to provide services.
While Halbrooke & Elm Strategic Communications and MASHSMD take up a good portion of her schedule, she always finds the time to do the things she loves most. Since Amy is named after the character from the book, Little Women, it seems almost fitting that she has led a book club for the past eight years. The women in her club meet once a month to not only discuss their favorite books, but to also share the ups and downs of their lives and connect with one another. To stay healthy and to keep up with her toddler, she frequently runs and hikes. Amy also finds herself eating through all the incredible restaurants in the city of Richmond whenever she gets the chance. Despite her hectic schedule, Amy always makes it a priority to spend time with her husband and daughter. 
There is a lot to learn about and from Amy, but one thing that's for sure is that she is an extremely passionate person. Whether it's in motherhood, her career, or life in general, she always gives it her everything. Along with her passion, it's clear that no matter what challenges life might throw at Amy, she can still do hard things.
Whether your small business needs help, you want to discuss communication strategies and ideas, or just want someone like Amy in your life, you can always reach out and connect with her. Check out Halbrooke & Elm Strategic Communications to learn more as well.
If you're interested in learning more about MASHSMD and want to get involved contact [email protected] or anyone else on the Board of Directors and we'll find a place for you here!
Share this post: